Our Outside Learning Area is designed to allow the children to do outdoor things in a dedicated space that is an extension of the nursery. We have a set of garden rules which allow everyone to play safely together.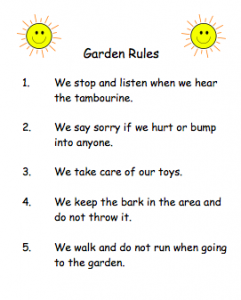 Children can splash in puddles, examine spider webs with the sun shining on them, play with windmills, take photos of things, use bubbles and streamers on windy days and build a snowman when the opportunity arises.
There is an all weather surface for year round play, a bark area for safe play on large equipment and a grass area with a wooden gazebo.