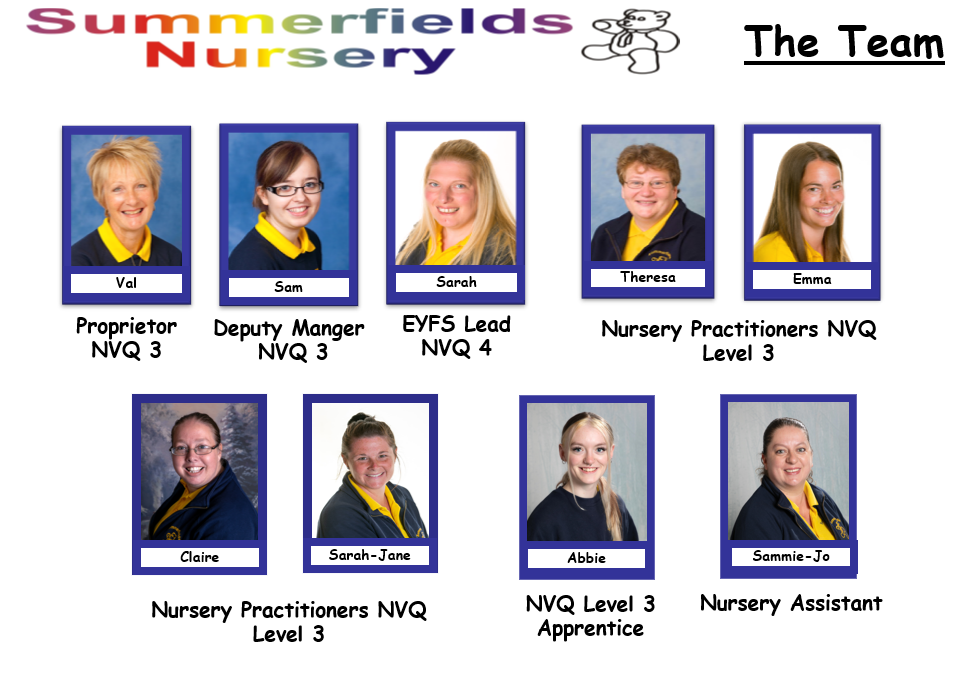 Val the Nursery Proprietor holds a Level 3 Diploma in child care together with health and safety and food hygiene certificates. Her deputy Samantha holds a Level 3 qualification and both are Special Educational Needs Coordinators (SENCO) for the nursery. Sarah is our EYFS lead and holds a Level 4 Certificate in Early Years Practice. All other staff hold appropriate full and relevant qualifications.
All staff are trained in child protection, paediatric first aid and are DBS checked. We also take students from local schools and colleges on work experience, placements and apprenticeships.
Staff are encouraged to expand their knowledge in areas of child care which are of interest to them and regularly attend courses run by the Early Years Department at East Sussex County Council. This training is then cascaded through to all members of staff.
We plan for the childrens' development as a group, taking into account the individual needs of each child. We hold parent consultation meetings twice a year and the information you give to us concerning your child is then fed into the planning.
Each child is assigned a key worker to ensure he or she receives individual attention and continuity of care and, importantly, parents recognise that they will be dealing with a staff member who really knows and understands their child.