We encourage parents to bring their children for settling in sessions prior to their start date. These sessions allow children to develop relationships with the staff and other children and also provide an opportunity for parents to discuss individual needs and routines.
We recognise that parents and carers are children's first and most enduring educators and that working in partnership has a positive impact on children's learning and development.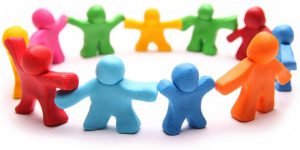 We encourage parents to discuss their child's progress and well-being at any time, or at one of our parent consultations. Parents are always welcome in the nursery and can join in the activities whenever they wish.
Each child's development record is regularly updated by his or her key worker to provide parents with detailed information about their child's activities and achievements and these are available to view at any time upon request.