This week we've been raising money for BBC Children in Need 2016.
We had a grid of activities that Pudsey might enjoy and people had to pay £2 per square with the winner getting a prize.
We're pleased to announce that we raised…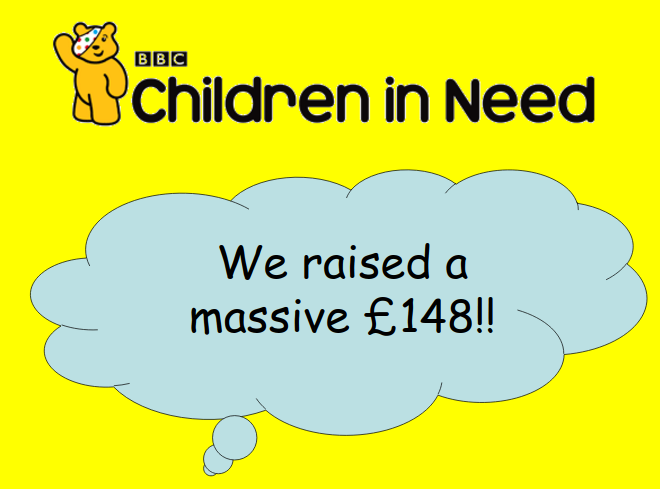 Many thanks to all our parents and everyone else that took part or donated.